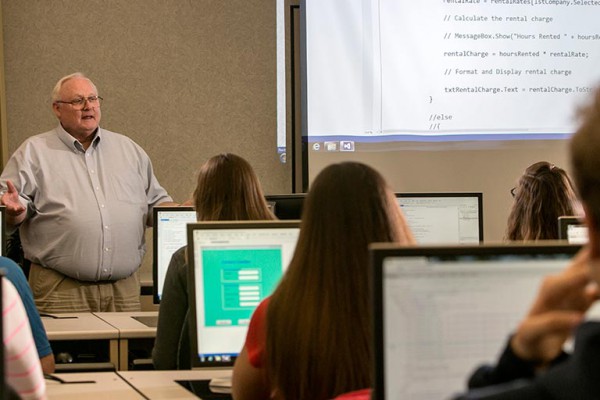 It's very well known that one industry that seems to be skirting the current economic recession is computer science and information technology. There have been personnel who have gone from full-time status to temp, but there is still plenty of work out there. What's interesting is one of the most in-demand occupations in this industry is Customer Relations Management, a/k/a CRM.
A recently published report from a major computer temp firm actually came up with some surprising news. CRM personnel should be expecting above-average raises over the next year. Two positions in particular, Business Analysts and Technical Development, are especially in demand.
CRM Technical Development personnel work closely with a corporations marketing department. They are primarily responsible for developing programs and other reporting methods for client feedback and response. This is a vital function considering the constant developments going down in the computer science field.
Those interested in pursuing this field should have exceptional written and oral communications skills. They should also have an outstandingly analytical mind with equally exceptional computer/programming skills. Entry level positions require a BA or BS in some form of Computer Science or Information Technology, with classes in such areas as MCCM, Unica and Alterian. They should also be proficient in such packages as Microsoft Office (including Power Point, Excel and Word). General retail experience is a definite plus.
As for Business Analysis, they work closely with the Technical Development personnel, gathering the data the latter compiles and implementing programs and campaigns to keep the customers coming back for more. Many times they are team leaders, supervising an array of information tech, marketing and customer service personnel.
A person interested in this field should look for an on-campus or online college that offers a strong business course load, particularly in public relations and/or marketing. One can also gain entry level positions with either a BA or BS degree in Computer Science or Information Technology. General retail experience is also a very strong plus, as is fluency in various computer applications.
According to the report, CRM Business Analysts currently are paid anywhere from $65,000 to $89,000 a year, based in part on location, experience and their general knowledge of various applications. CRM Technical Development personnel earn more, from $73,000 to $97,500, considering the same conditions. As for demand, the report states both positions should see their salaries increased by as much as 5% in 2011. This is well above the national average for salary increases these days and a reflection for the demand of these skilled white collar workers. It should also be noted that these salaries actually become greater if either types have knowledge of Java, C++, Linux and a number of other applications or programs.